Join Juni In The Fight Against Plastic
'Juni Rivals Plastic' is a campaign we're running with support from the Plastic Soup Foundation, designed to highlight the disastrous amount of plastic within the beauty industry and encourage you to make more environmentally-conscious choices.


Throughout September, we'll be sharing the stark truth behind plastic and breaking down some of the many false claims out there. We'll guide you on how to identify hidden microplastics, and recommend some of our favourite plastic free beauty alternatives.


With special discount codes, downloadable information packs and giveaways - we invite you to join us on our journey to rival plastic.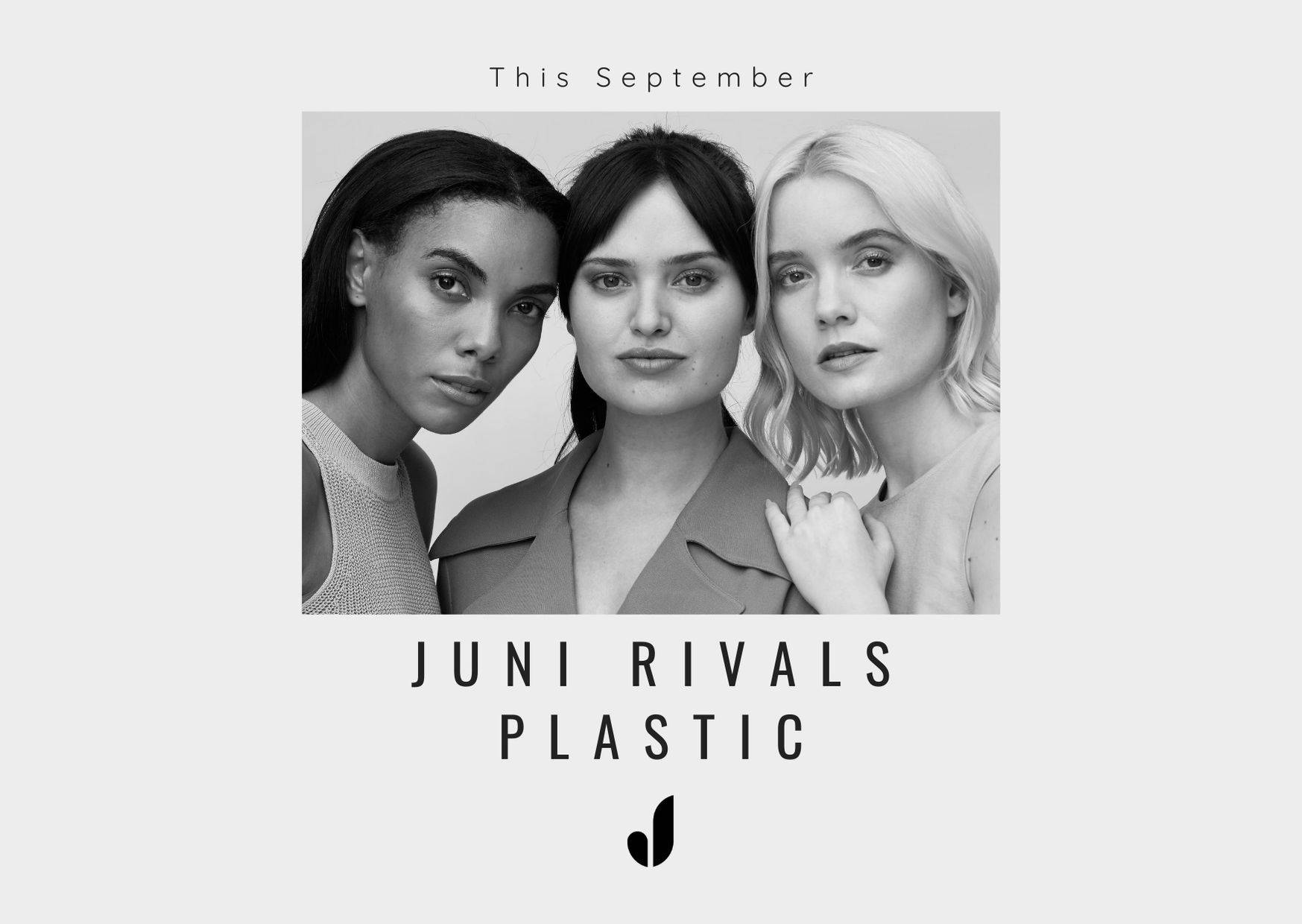 The global cosmetics industry produces over 142 billion units of packaging every year - the vast majority of which contain plastic - and with over 500 officially-recognised microplastic ingredients being used within formulas, it's no secret that beauty has a huge plastic problem.

...plastic ingredients are present in different (cosmetic) products at different percentages, ranging from less than 1% to more than 90% in some cases.

UNEP (2015) Plastic in Cosmetics

Using body washes or cosmetics that contain microplastics can put the ocean, ourselves, and our children at risk!

Of the 6.4 billion tonnes of plastic waste produced since the 1950s, only 9% has ever been recycled - once, rarely twice.

Fill in the form below to be kept up to date with everything we're doing
during September and learn how to do your bit to reduce plastic pollution.

follow us on instagram @junicosmetics